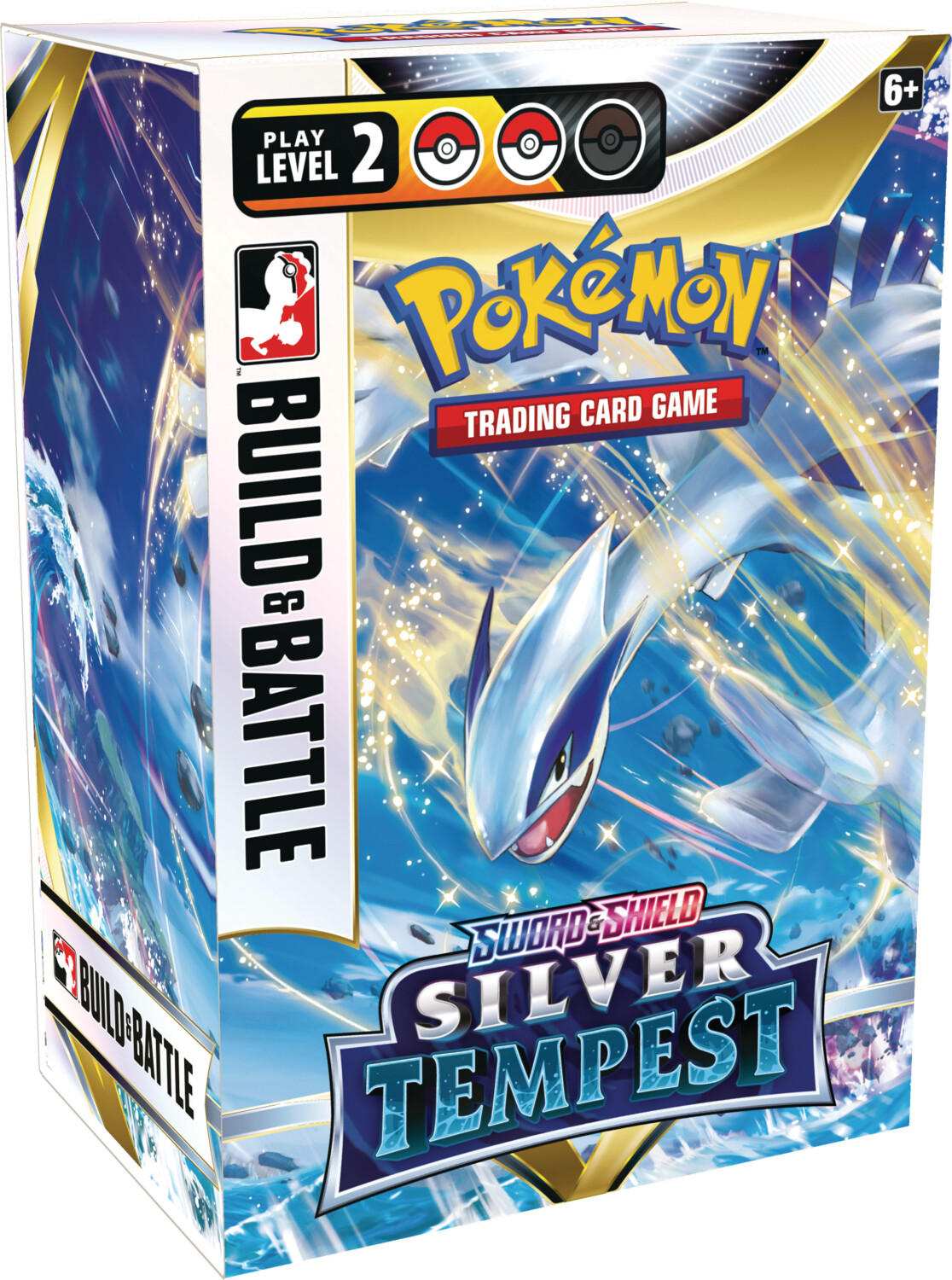 Pokémon - Silver Tempest - Build & Battle Kit
SilberneSturmwindeBuild&BattleKit
Product Details
UPC-Strichcode:
820650851056
Expansion:
Silver Tempest
An ominous rumble resounds in the distance and Lugia-VSTAR rises from the depths of the sea to answer the call!
Explore unexplored territories with expedition companions Alola-Vulpix-VSTAR, Serperior-VSTAR, Unown-VSTAR and Mawile-VSTAR. Meanwhile, a legendary battle awaits as Regieleki-VMAX and Regidrago-VSTAR awaken from their slumber.
Discover powerful partnerships in the Trainers Gallery and set out on an adventure with the Pokémon Collectible Card Game expansion Sword & Shield - Silver Tempest!
Facts & Features:
More than 190 cards
3 brand new Radiant Pokémon
6 fantastic Pokémon VSTAR
15 powerful Pokémon-V and 1 enormous Pokémon-VMAX
30 cards with special illustrations from the Trainers' Gallery
Save this product for later