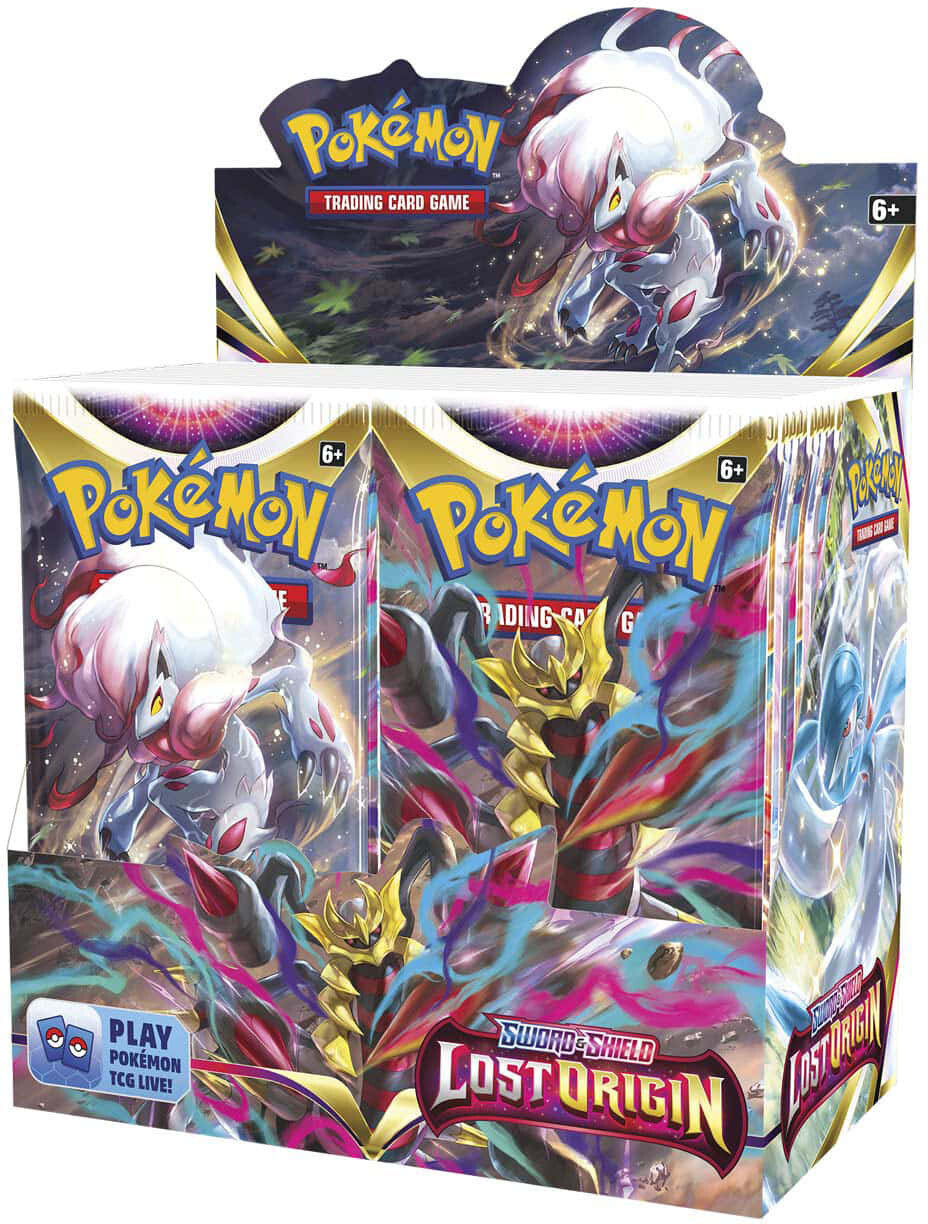 Pokémon - Sword & Shield: Lost Origin - Booster Display
LostOriginDis
Product Details
UPC-Strichcode:
0820650860553
Pokémon Sword & Shield: Lost Origin Booster Display
The boundary between dimensions is tearing apart and Giratina-VSTAR is plunging the world into the abyssal shadows of Nowhere!
Be wary of the power of Nowhere - because unlike the discard pile, cards cannot be retrieved from there.
While Aerodactyl-VSTAR harnesses this warped power, Magnezone, Piondragi, Hisui-Viscogon and Hisui-Zoroark also step into the spotlight as Pokémon-VSTAR, as well as Kyurem-VMAX, reveal their own amazing abilities.
Beyond the shadows, Cupidos-V and Radiant Guardevoir wield their beguiling magical power in the expansion Sword & Shield - Lost Origins!
Facts & Features:
More than 190 cards
3 brand new Radiant Pokémon
6 fantastic Pokémon VSTAR
14 powerful Pokémon-V and 1 enormous Pokémon-VMAX
30 cards with special illustrations in the Trainer Gallery subset
More than 15 Trainer cards
Contents:
One booster contains 10 cards
One booster display contains 36 boosters
Save this product for later